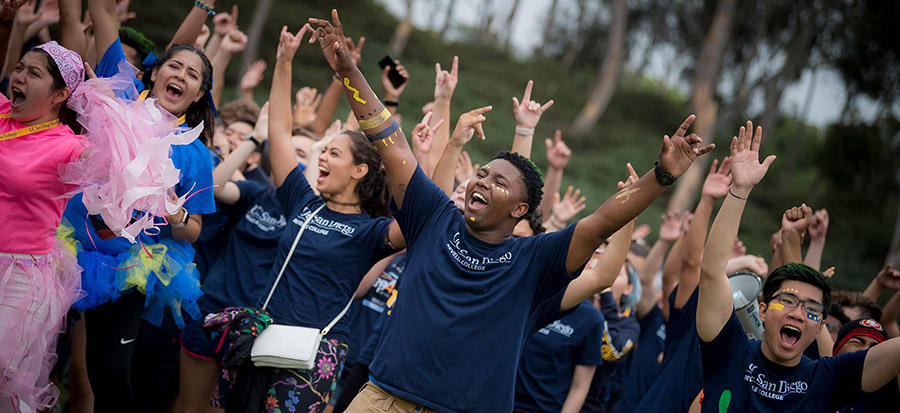 Student Life
Roger That! Did you know? Revelle has YOUR new Virtual Home ready and waiting for you to explore! Click HERE to Roger That!

So many things to do on campus! Download now and get organized with the UC San Diego Mobile App! 

And download Revelle's Mobile App to explore Revelle College!

Welcome to Revelle College Student Affairs! We hope that your time at Revelle College will be exciting, memorable, and provide opportunities for you to gain invaluable skills and experiences that will serve you at UC San Diego and beyond.
The Revelle Student Affairs Staff is committed to supporting and enhancing students' out-of-class experience at UC San Diego. We advise Revelle student clubs and organizations, collaborate with students in planning special events, coordinate programs and activities, and advise students on a wide range of interests and matters.
We encourage you to take advantage of the many opportunities available to you at Revelle College, from our Residence Life programming, to student activities and organizations, and leadership development. Learn more by reading InfoLink (our college e- newsletter), downloading the Revelle College App, following us on social media, or by contacting any member of the Student Affairs Staff.
Do you have questions about getting involved, leadership opportunities, or want to connect with staff? You can drop in during Revelle Student Affairs staff's virtual office hours!
Zoom link: https://ucsd.zoom.us/my/revellestaff
If you have questions regarding academic advising, visit Revelle Academic Advising for assistance.