Welcome to Revelle College!
At Revelle College, we focus on you and are proud of your successes here and after graduation. Through the rigor of academic curriculum, community engagement, and collaborative experiences and activities, Revelle's general education program seeks to achieve critical thinking, confidence, engagement with big questions, and intellectual community. 
Current students, faculty, founding faculty, alumni, and staff share their experiences here, and, read more in Revelle Foundations, a transcript of interviews about Revelle and it's curriculum history.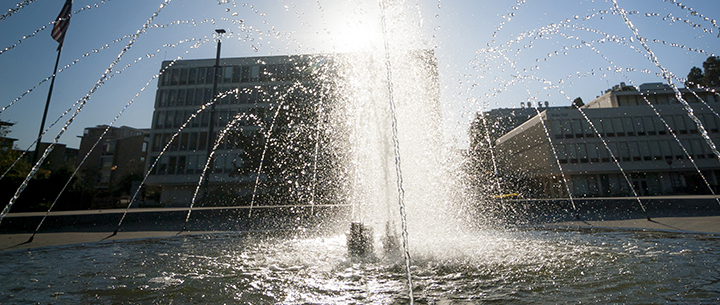 Happy New Year from Revelle College!
The staff of Revelle College wish you all a wonderful 2019!
Saltman Quarterly Research Submission
Get Published! Saltman Quarterly, the premier undergraduate research journal of the Division of Biological Sciences, seeks your original biology research, scientific review papers, and brevias. Earlybird Deadline: November 30; Deadline January 25, 2019. Submission Guidelines. Questions: Email Saltman@biology.ucsd.edu.
Finding Revelle College
Find Revelle College using this Google Map! Get driving and walking directions and view parking nearby.
Click the map to type building names into the search field for clear directions. 
UCUES - Tell Us More!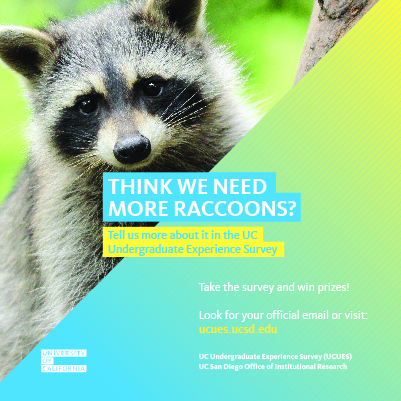 Share your voice! Tell us about life at UC San Diego and win prizes!
UC San Diego: Our Community
UC San Diego Principles of Community
UC San Diego Information on Immigration ~ Immigration Policy and FAQs Update
UC San Diego Civility Statement ~ Like all public universities, our campus is home to diverse organizations, faculty, staff, and students with a wide range of interests and points of view
Undocumented Student Services Center - UC San Diego supports DACA Students
Triton Concern Line - Support students of concern
Undergraduate Writing Center - The Writing + Critical Expression Hub supports all writers on campus—every writer, any project—and promotes writing as a tool for learning
For your convenience...
Administration Building Office Hours:  8:00 am - 12:00 noon and 1:00 - 4:30 pm, Monday - Friday except holidays
Phone: 858-534-3490
CAPS:   858-534-3755
Campus Police Non-Emergency: 858-534-4357 - Dial 911 in an emergency
Revelle Social Media