Revelle College stands in solidarity
Dear Revelle Community,
On Friday, the Chancellor released a campus-wide statement regarding the deaths of George Floyd, Breonna Taylor, and Ahmaud Arbery. We write today to express our profound anger at the systemic racism that underlies these killings; to offer our heartfelt condolences to their loved ones, and to all victims of racially motivated acts of violence that are taking place in communities across the nation; and to remind you that you are not alone.
Revelle College sees and stands with our communities of color – and, most especially, with our Black students, faculty, and staff – during this incredibly difficult time. We acknowledge the grief, anger, hopelessness, isolation, exhaustion, and pain that you may be experiencing, and we understand the re-traumatization that occurs when events like this take place.
As a community, we must look out for each other as never before. If you or someone you know needs additional support, please reach out to the Revelle College staff. We are here for you.
Additional campus resources that you can also turn to for help and support include:
No matter where you are right now, know that your Revelle family is here for you. We pledge our resolve to examine the many ways that systemic racism is embedded in our society and at our university, and we stand in solidarity with all those fighting anti-Blackness. We will do our best to listen, to learn, to support, and to advocate for you.
Sincerely,
Paul Yu, Provost, Revelle College
pyu@ucsd.edu
Sherry Mallory, Dean of Student Affairs
slmallory@ucsd.edu
Mary Tregoning, Associate Dean of Student Affairs and Director of Residence Life
mtregoning@ucsd.edu
Katie Michel, Dean of Academic Advising
kmichel@ucsd.edu
Westin Gibbs, President of Revelle College Council
rccpresident@ucsd.edu
Welcome to Revelle College!
At Revelle, our mission is to provide students with a rigorous general education that emphasizes both depth and breadth, a rich set of experiential learning opportunities, and a welcoming and supportive community where students can acquire the knowledge, skills, and expertise to succeed in a wide range of academic, professional, and personal settings. Current students, faculty, founding faculty, alumni, and staff share their experiences here, and, read more in Revelle Foundations, a transcript of interviews about Revelle and it's curriculum history.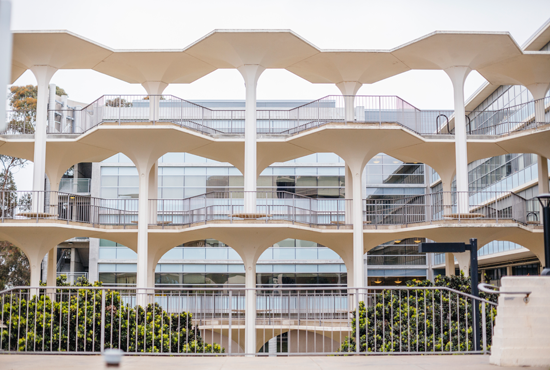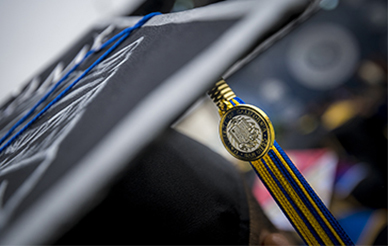 June 13 2020
Revelle College Virtual Commencement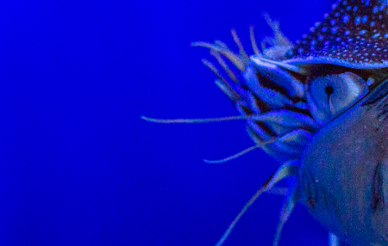 Ongoing
Research Opportunities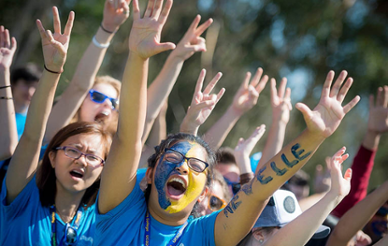 Ongoing
Get Involved at Revelle!
Revelle can answer your academic questions!
Roger That! Your Revelle Virtual Home
During COVID19 Revelle staff is ready to serve you
TRANSFER TRITON DAY 2020: Your Virtual Revelle Experience
Congratulations on your acceptance to Revelle College and UC San Diego, and welcome to Virtual Transfer Triton Day presentation. We look forward to seeing you on campus soon!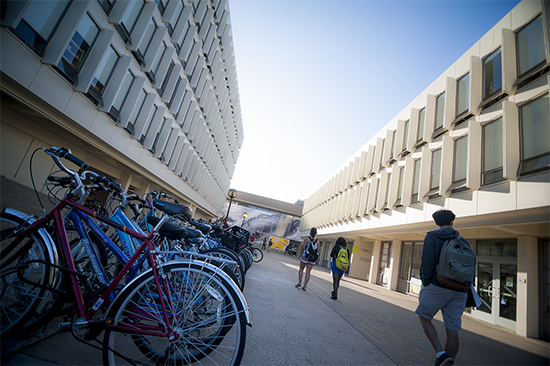 FIRST-YEAR TRITON DAY 2020: Your Virtual Revelle Experience
Congratulations on your acceptance to Revelle College and UC San Diego, and welcome to our Virtual Triton Day presentation. We hope you'll decide to join us in the fall!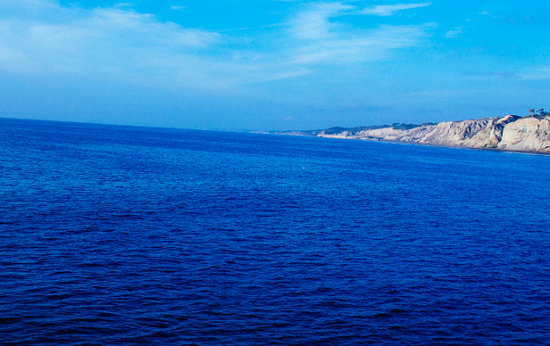 Important Links
Revelle Events Publicity Form, your link to Revellians!
Publicize your events to Revelle students through our InfoLink weekly newsletter, RA Newsletters, Revelle Social Media, and/or Revelle Mobile App.
Revelle College Rental Program
Borrow board games and chairs for 24 hours in exchange for your PID and contact information at the College Center desk at the bottom of Blake Hall.
UC Undergraduate Experience Survey
Tell us about life at UC San Diego and win prizes! Take the survey - your voice is important!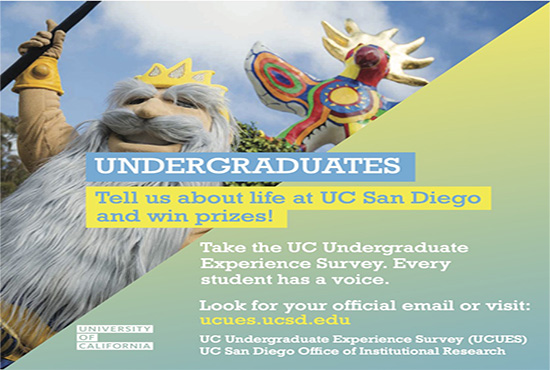 Show us your #TritonPride
Even when we can't be together on campus, we are connected by #TritonPride. Here's how our community is showing off their Triton spirit from home.