Welcome to Revelle College!
At Revelle, our mission is to provide students with a rigorous general education that emphasizes both depth and breadth, a rich set of experiential learning opportunities, and a welcoming and supportive community where students can acquire the knowledge, skills, and expertise to succeed in a wide range of academic, professional, and personal settings.
Current students, faculty, founding faculty, alumni, and staff share their experiences here, and, read more in Revelle Foundations, a transcript of interviews about Revelle and it's curriculum history.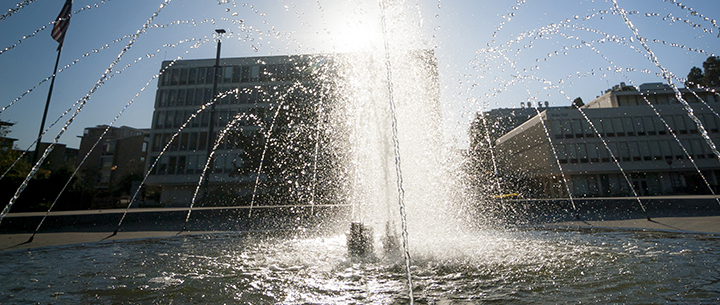 A step back in time...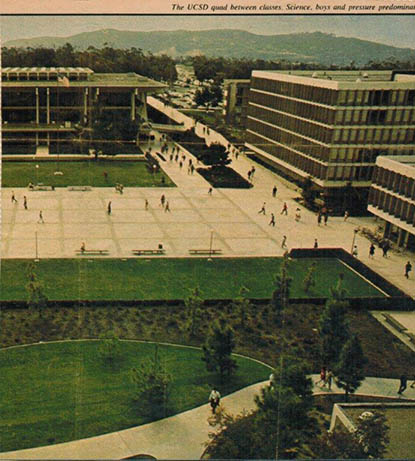 Revelle Quad c1969, looking at Galbriath Hall, Argo and Blake Halls on the right.
The caption, "The UCSD quad between classes. Science, boys and pressure predominate..."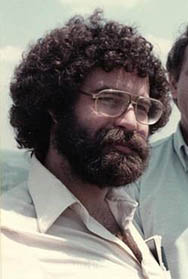 Rockford Files Actor Stuart Margolin or Professor Mark Machina, celebrating 40 years as a professor of Economics at UC San Diego! Congratulations Mark!!!
Revelle Alumni share their Humanities Sequence Experience
We asked Revelle College Alumni to share thoughts about the Revelle Humanities Writing Program. Here's what they say:
"I was quite excited to start Hum[anities] when I first came to Revelle, it was one of the reasons I put Revelle as my first choice college at UC San Diego, even though that was quite uncommon as an engineering major. I wanted to have a well-rounded education, and to me, taking classes on history, philosophy, and literature was an essential addition to my engineering training. Taking this sequence has taught me to consider and value perspectives that are not my own, and it taught me how to construct well thought-out, evidence-based arguments which have been essential in my career. Not only that, but I read works of literature I probably never would have on my own and, as a self-proclaimed bibliophile, will always treasure that, especially now that time for reading is hard to come by.
The Revelle Humanities sequence is a lot of work, but it's absolutely worth it. It is what will set you apart from many other undergrads at UCSD, and it will also open your mind in ways you never would have expected. Furthermore, the Revelle Hum professors have been some of the best and most engaging professors I have had the pleasure to learn from. They care so much about their students learning and always bring a fascinating perspective. If nothing else, I would suggest taking Hum as an opportunity to get to know these professors, as they would be wonderful mentors to help guide you throughout your time at UC San Diego and beyond.
I think the shared experience of going through Hum was what I remember best. Staying up late into the night finishing up readings with Revelle friends often turned into lively ethical and philosophical debates, often then turning to how what we were learning about Rome or Greece hundreds of years ago connected to what was going on the in world today. It was not only a great way to learn, but it proved instrumental in shaping my own views and values, things that I now live by and will be forever grateful were influenced by my time at UC San Diego and in Revelle." ~ Aditi Gupta '15
"Starting this sequence strong in Math and engineering focus, and not strong in reading, I was quite intimidated. You immediately met sophomores who were dying to tell you how hard it was. All that said, I am so happy it was part the curriculum. I would have never read so many interesting pieces of literature. I saved all my humanities books and still pull some out today. As far as my career and life, it taught me to get out of my comfort zone more and that is really where you learn new things. In addition, it simply gave me stories, weather about the classes, professors, novels, etc. that I could share and use in some of my day to day work and conversation as a manger or with customers.  
Humanities is chance to stretch and branch. College is not just a time to get that major – it's a time to try new things. Learn more. Some way want to pursue it at a major or minor which is wonderful. For most, it is an experience. To this day, all my friends and I probably talk about the humanities series more than anything other class. We all had to do it.  From Professors, to TAs, to papers, to books to grades.
When I attended, Professor Friedman taught Huminites 1. He had just finished a book called "Who Wrote the Bible".  I have never been in a more packed 300+ lecture hall (Peterson) for EVERY class. Non-UCSD students (the public) would even try to sneak in and listen. He was such a great prof – amazing lectures. Tough class. Still have the book.  Will never forget it." ~ Matt Newsome '91
"I also loved the Humanities series for Revelle—and Richard Friedman's book "Who Wrote the Bible?" " ~ Aimee Bender '91
"In my own career I can point to the non-engineering skills as equal in value to the options it gave me to pursue both engineering and business.  A good part of this was the expanded view of the world and personal interaction that the humanities taught me.  I encourage students, especially engineering students, to ensure they study a broad range of topics.  My metaphor is "be an omnivore" to prepare you to adapt as the world changes." ~ Sam Knight '73
"I started out as a science major, but I found my Revelle Humanities classes the most rewarding. I quickly switched my major my second year. I loved the richness and scope of the curriculum, but I think it was the small class sections with incredibly motivated instructors and teaching assistants that did the trick for me. I got personal attention to not just my essays, but my learning and future in general. To have had the literary arts coexist so well with the sciences has shaped much of my writing, too. Humanities literally changed my life!" ~ Julia Dixon Evans, class of 2000, author and freelance journalist
Finding Revelle College
Find Revelle College using this Google Map! Get driving and walking directions and view parking nearby.
Click the map to type building names into the search field for clear directions. 
UCUES - Tell Us More!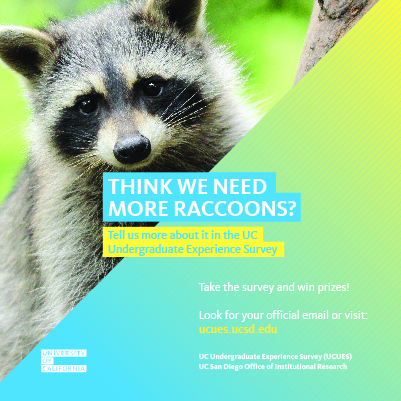 Share your voice! Tell us about life at UC San Diego and win prizes!
UC San Diego: Our Community
UC San Diego Principles of Community
UC San Diego Information on Immigration ~ Immigration Policy and FAQs Update
UC San Diego Civility Statement ~ Like all public universities, our campus is home to diverse organizations, faculty, staff, and students with a wide range of interests and points of view
Undocumented Student Services Center - UC San Diego supports DACA Students
Triton Concern Line - Support students of concern
Undergraduate Writing Center - The Writing + Critical Expression Hub supports all writers on campus—every writer, any project—and promotes writing as a tool for learning
For your convenience...
Administration Building Office Hours:  8:00 am - 12:00 noon and 1:00 - 4:30 pm, Monday - Friday except holidays
Phone: 858-534-3490
CAPS:   858-534-3755
Campus Police Non-Emergency: 858-534-4357 - Dial 911 in an emergency
Revelle Social Media