Revelle College Council (RCC)
Revelle College Council (RCC) is Revelle's student governing body. Duties of the council include providing oversight for Revelle's student activities fee, promoting student organizations and events, and providing a means for Revelle students to get involved. Meetings are held every Thursday at 5:00pm, in Revelle Conference Room C, beginning week 1.
For more information, contact Janani Natarajan at rccvicepresident@ucsd.edu.
InfoLink
InfoLink is a weekly email message sent to Revelle students each Monday; it provides information about Revelle and all-campus events as well as important college and campus announcements.
Submit entries to 
revelleinfolink@ucsd.edu

Current RCC Minutes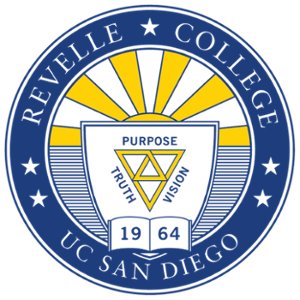 Involvement Opportunities
RCC Meetings
Thursdays, 5:00 pm
Conference Room C
Contact RCC