Academic Advising Staff
Academic Advising Staff
Shannon O'Brien, Ph.D.

Dean of Academic Advising 

Shannon O'Brien graduated from Rutgers University with a Bachelor of Arts degree in Psychology. She then earned a Master of Arts degree in Counseling from The College of New Jersey and a Ph.D. in Educational Psychology from Temple University in Philadelphia.  She is also a Nationally Certified Counselor (NCC) and a California Licensed Professional Clinical Counselor (LPCC).

Shannon held various academic advising positions at both Rutgers University and Temple University before joining UC San Diego.  Her research focuses on how college students' use of internet and social media impacts their academic experience.  As Dean of Advising, she is dedicated to helping all Revelle students accomplish their academic and career goals.  Outside of work, Shannon enjoys running, biking, strength training, watching movies, and listening to all types of music.    

 

Jane Wehrle, Ph.D.

Assistant Dean of Academic Advising 

Jane Wehrle graduated from U.C. Berkeley with a B.A. degree in Psychology. She went on to graduate school at the University of Southern California, and earned a Master of Science degree in Education. Jane then earned a Ph.D. in Counseling Psychology at the Professional School for Psychological Studies. She is also a licensed Marriage and Family Therapist.

Jane is a native of San Diego. She loves to travel and learn from other cultures.  Jane loved her own experience as a student studying abroad in Guadalajara, Mexico.  She encourages Revelle students to participate in the Education Abroad Program which students find very rewarding. Jane enjoys helping students as they progress from their first days on campus to their college graduation.

Justin Javier

Senior Academic Counselor

Justin is a UC San Diego Thurgood Marshall College (TMC) Alumni that graduated with a B.S. degree in Biochemistry Cell Biology. As an undergraduate, he served as an alumni discovery ambassador, freshman and transfer orientation leader, and student intern in the TMC academic advising office. He is currently pursuing a Masters degree at San Diego State University in Postsecondary Educational Leadership with a Specialization in Student Affairs. Justin loves watching sports, especially the San Francisco Giants. His goal is to visit all 30 major league baseball stadiums, and is already 2/3 of the way there.

He enjoys working with Revelle College students, who are intellectually gifted and come from a diverse background of experiences. He enjoys helping students navigate their way through college, and ultimately achieve their academic and professional goals. 

Ashley Grove

Senior Academic Counselor

Ashley holds a Bachelor of Arts in Sociology and minor in English from UCLA. As an undergraduate, she was involved on-campus and in the community, earning the UCLA Chancellor's Service Award at graduation. She completed her M.A. in Post-Secondary Educational Leadership with a specialization in Student Affairs from San Diego State University. Ashley gained experience in Special Events and Programs at UC San Diego Admissions & Relations with Schools, and then began working with students in academic advising at the colleges. She enjoys supporting students throughout their individual educational journey.

As a San Diego native, Ashley came home to beautiful San Diego after her undergraduate studies. She loves spending free time with family and friends and getting outdoors near the gorgeous beaches. Her advice for students is to find that balance between classes and co-curricular activities you enjoy and don't forget to take advantage of the infinite resources available to you at a renowned university.

Amber Josephson

Senior Academic Counselor

Amber graduated from Colorado State University with a Bachelor of Arts in Political Science and a minor in Economics. As an undergraduate, she was involved on campus through the University Honors Program and Orientation and Transition Programs. She earned her M.S. in College Student Personnel from Western Illinois University. Amber gained experience advising first-year students at Texas State University before joining UC San Diego.

As a first generation college student, she recognizes how tricky it can be to navigate the college system and believes creating personal connections on campus can lead to a more successful and fulfilling college experience. Amber enjoys collaborating with students as they work to achieve their personal and professional goals. In her free time, she enjoys playing at the beach with her dog, reading, and spending time with family.

A. Stephen Amundson

Senior Academic Counselor/New Student Program Specialist

Stephen graduated from Indiana University - Bloomington where he received his Bachelor of Science degree in Public and Environmental Affairs. He then earned his Masters in Theological Studies from Pacific Lutheran Theological Seminary in Berkeley, CA. After teaching for a few years, he returned to Indiana University to obtain his Masters of Science degree in Higher Education and Student Affairs, with a focus in academic and career counseling.

Stephen joins us from working at Indiana University, where he held various academic and career counseling positions working with first-year college students (transfer and first-generation). His passion to work with students stems from being a first-generation college student himself, and understanding the struggle to navigate the career field after graduation. His advice for all incoming students is to start networking with people and to get involved on campus to build transferable job skills!

Outside of work, Stephen enjoys spending time outside hiking with his wife and dog.  He enjoys traveling the world and experiencing new cultures and foods. He also enjoys being active: running and biking, strength training, swimming, and playing sports (basketball, tennis, golf and ultimate Frisbee).

Cyrus Steele

Academic Counselor

Cyrus is a UC San Diego Revelle College Alumni who graduated in 2016 with two B.A. degrees in Economics and Psychology. During his undergraduate career, he was very active within Revelle College. He served the Revelle College Orientation program for four years, two years as a Revelle Freshman & Transfer Orientation Leader, and two years as one of the Orientation Interns.  In addition, he worked as Peer Advisor for the Academic Advising office for three years. He was also an FYE Discussion Leader for two cohorts of incoming Revelle freshman. In recognition of his service for the college, Cyrus was awarded the Ernest C. Mort Leadership Award and the Revelle Student Affairs Spotlight Award.  Cyrus was also involved with the dance community and was the President of UCSD's breakdancing team, Bodyrock.

Outside of work, Cyrus enjoys practicing his dance form with other members of the San Diego dance community. He loves to attend concerts with his friends and spends his days off exploring different areas of Southern California. When at home, Cyrus can be found playing PC games or catching up on his favorite TV shows. His advice for students is to step out of their comfort zone during their time at UCSD and try something new, since these new experiences can lead to wonderful opportunities. 

Andrew Trinidad

Academic Counselor

Andrew is a UC San Diego Revelle College Alumni. He graduated in 2016 with a B.S. in Public Health and a minor in Psychology. During his undergraduate career, he was a Revelle Freshman Orientation Leader for three years, Transfer Orientation Leader for one year, Senior College Ambassador, Triton Community Programming Leader, Revelle Peer Advisor, and Philanthropy Chair for Beta Theta Pi. He was also involved in public health through research for underserved populations, an internship for a free health clinic, and Undergraduate Instructional Apprentice for FPMH courses.

Andrew comes from the suburbs of LA County. He is a self-proclaimed Disney fanatic and his favorite Disney character is Stitch. Andrew loves to visit the cliffs and beaches in San Diego. He loves exploring new food places around San Diego. He has been involved in the Revelle community since 2013 and enjoys giving back and advising students during their college career. He encourages students to get involved and make the most out of their time at UCSD. 

Eileen Sun

Assistant Academic Counselor

Eileen graduated from UC San Diego's Thurgood Marshall College with a B.S. degree in Cognitive Science, Neuroscience Specialization, and a minor in Literature. As an undergraduate, she was involved in research in the Psychology and Cognitive Science departments, and worked as a Writing Mentor in the UCSD Writing Center for three years. On campus she has also served as a teaching assistant for the Summer Program for Incoming Students (SPIS) in the CSE Department, an instructional apprentice for Cognitive Science, and a writing mentor and discussion leader for the International Triton Transition Program (ITTP).

Eileen was born and raised in Orange County, CA. In her free time she enjoys hiking, reading, and exploring new cities. She encourages students to empower themselves by staying informed and taking advantage of the many support resources UCSD has to offer.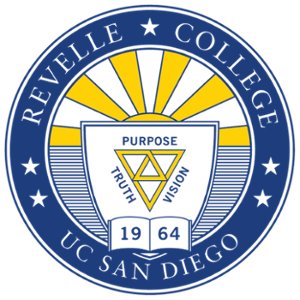 Academics