Welcome to Revelle College!
At Revelle College, we focus on you and are proud of your successes here and after graduation. You're in the right place if you like rigorous educational curriculum and opportunities, stellar faculty, engagement in college life, collaborative activities and experiences, and a diverse environment in which to live, work, and play. Current students, faculty, founding faculty, alumni, and staff share their experiences here, and, read more in Revelle Foundations, a transcript of interviews about Revelle and it's curriculum history.
Welcome Week at Revelle!
The journey begins... welcome to our newest Revelle College Tritons! #ucsd2020#newtoucsd... Welcome, new Parents and Families, to the Triton Family! #newtoucsd #ucsdwelcomeweek @#ucsd2020... 
Welcome Week Highlights
Monday, 9/19, 5 p.m. – Convocation (#ucsdconvocation) ~ This is the official welcome to all new students. The event marks the formal entrance into the UC San Diego academic community. Featured speakers include Todd Coleman, associate professor of Bioengineering, and Vivienne Ming, UC San Diego alumna. We've also got a Snapchat filter for this event.
Monday, 9/19, 11 a.m.-noon – Triton Power Hour and Student Services Fair ~ Spirit rally with UC San Diego Athletics and resource fair featuring various departments, organizations, resources.
Wednesday, 9/21, 1-4 p.m. – UnOlympics ~ A fun competition between the six colleges. There will be relay races, a dance-off and more.
Thursday, 9/22 – First day of classes
Saturday, 9/24, 11 a.m.-4 p.m. – Meet the Beach ~ A day at La Jolla Shores just for new students, complete with surf lessons, kayaking, beach volleyball and more. Hosted by Recreation.
Revelle College's 64 Degrees Nominated for an Orchid Award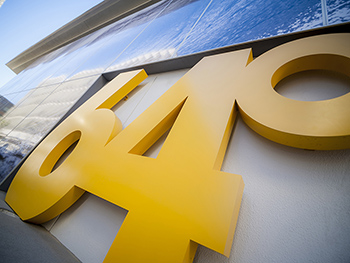 Orchids & Onions, a San Diego Architectural Foundation program, is the only interactive, community-based program geared towards raising awareness and encouraging practical discourse in response to San Diego's built environment. Public nominations and feedback about nominations are a key feature of the dialog with industry professionals and City leaders. Established as an educational and fundraising program of SDAF, Orchids & Onions is a community nominated, curated collection of San Diego's latest and not always greatest architectural works. The neighborhood in and around Revelle's 64 Degrees is nominated for an Orchid Award 2016!
Revelle Faculty in the News: Andrew McCammon
Distinguished Professor of Chemistry and Biochemistry at UC San Diego, J. Andrew McCammon will receive the 2016-17 Joseph O. Hirschfelder Prize in Theoretical Chemistry, administered by the University of Wisconsin-Madison Theoretical Chemistry Institute (TCI). Read more...
UCSD Theatre & Dance Graduate Production: Angels in America, Part Two: Perestroika
Tony Kushner's Angels in America, Part Two: Perestroika, noted for its controversial commentary on the themes of sexuality, politics and race in the 1980s, the UCSD MFA Acting Class of 2017 believes that Perestroika remains unnervingly relevant and loud in 2016's struggle for racial, sexual and political justice and are excited to share this epic play with the UCSD community in this very critical national moment. 
Performances: Saturday, September 24th at 7:30pm (Opening), Sunday, September 25th at 2:00pm Sunday, September 25th at 7:30pm
Location: The performance will take place in the Molli and Arthur Wagner Dance Building, Dance Studio 3 located in Revelle College
Ernie Mort's 85th Birthday Celebation, November 13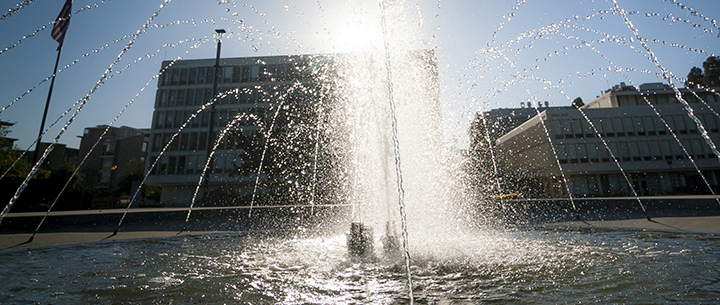 Join Revelle College alumni in celebrating Dean Emeritus Ernie Mort's 85th Birthday! Join fellow alums, Provost Emeritus Tom Bond, Provost Paul Yu, Revelle Faculty and Staff as we pat tribute to Ernie on Sunday, November 13, 2016, 11:30 am - 2:00 pm, UC San Diego Ida and Cecil Green Faculty Club. For more information, click here!
Frontiers of Innovation Scholars Program Applications Available
Frontiers of Innovation Scholars Program (FISP) – Fellowships for Undergraduate Students, Graduate Students and Postdoctoral Scholars for the 2016-17 Academic Year: The "Frontiers of Innovation" program is a campus-wide effort to support the primary research initiatives of the UC San Diego Strategic Plan. One component of this program provides funding for up to 80 Ph.D. students and 20 postdoctoral fellows working with mentors in at least two different divisions, and up to 100 undergraduate students working in labs, programs, or centers with a multidisciplinary focus. Deadline to Apply: October 12, 2016 ~ Complete Details