Welcome to Revelle College!
At Revelle College, we focus on you and are proud of your successes here and after graduation. You're in the right place if you like rigorous educational curriculum and opportunities, stellar faculty, engagement in college life, collaborative activities and experiences, and a diverse environment in which to live, work, and play. Current students, faculty, founding faculty, alumni, and staff share their experiences here, and, read more in Revelle Foundations, a transcript of interviews about Revelle and it's curriculum history.
Revelle Alumna Kate Rubin's walk in space
On August 19, UC San Diego Revelle College alumna Kate Rubins, Revelle '99, performed her first spacewalk alongside astronaut Jeff Williams. During the six-hour spacewalk, Rubins and Williams made history in space travel, installing a docking port to the exterior of the International Space Station that will be used to serve future commercial crew vehicles. Stay tuned at 12 noon on Monday, August 22 for a recap life from USTREAM, NASA media channel!
Revelle Faculty in the News: Ratneshwar Lal
Ratneshwar Lal, Professor of Bioengineering, Mechanical Engineering and Materials Science in the Jacobs School of Engineering at UC San Diego, and his research team have developed a small vessel, called nanobowls, that can carry drugs for guided delivery to specific areas of the body that are otherwise difficult to access. Read more here.
Image credit: University of California, San Diego
Revelle Faculty in the News: Olivia Graeve
Revelle Alumnae and UC San Diego Professor of Mechanical and Aerospace Engineering, Olivia Graeve, builds bridges for science scholars from the U. S. and Mexico through the Enlace Program, which she initiated in 2013. This year, 70 students in their senior year of high school participated.
"The program's aim is to inspire a new generation of leaders for the binational region," said Olivia Graeve, a professor of mechanical and aerospace engineering at UC San Diego and the program's creator.
"They are the future scientists and engineers, the tech developers and entrepreneurs that are going to make a difference in the Cali-Baja region," Graeve said. "Ones that are bilingual and bicultural and can really thrive in a global economy." ~ Union Tribune, Sandra Dibble 
Photo credit: Erik Jepson, UC San Diego
Ernie Mort's 85th Birthday Celebation, November 13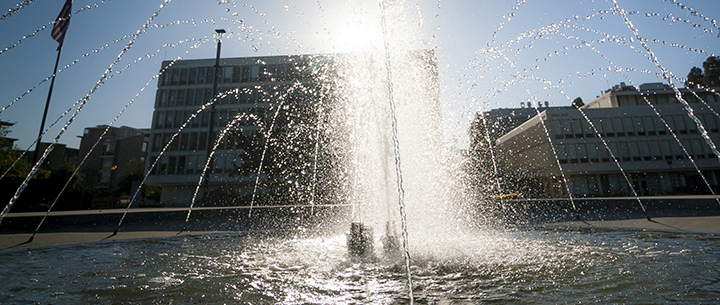 Join Revelle College alumni in celebrating Dean Emeritus Ernie Mort's 85th Birthday! Join fellow alums, Provost Emeritus Tom Bond, Provost Paul Yu, Revelle Faculty and Staff as we pat tribute to Ernie on Sunday, November 13, 2016, 11:30 am - 2:00 pm, UC San Diego Ida and Cecil Green Faculty Club. For more information, click here!
Frontiers of Innovation Scholars Program Applications Available
Frontiers of Innovation Scholars Program (FISP) – Fellowships for Undergraduate Students, Graduate Students and Postdoctoral Scholars for the 2016-17 Academic Year: The "Frontiers of Innovation" program is a campus-wide effort to support the primary research initiatives of the UC San Diego Strategic Plan. One component of this program provides funding for up to 80 Ph.D. students and 20 postdoctoral fellows working with mentors in at least two different divisions, and up to 100 undergraduate students working in labs, programs, or centers with a multidisciplinary focus. Deadline to Apply: October 12, 2016 ~ Complete Details