Welcome to Revelle College!
At Revelle College, we focus on you and are proud of your successes here and after graduation. You're in the right place if you like rigorous educational curriculum and opportunities, stellar faculty, engagement in college life, collaborative activities and experiences, and a diverse environment in which to live, work, and play. Current students, faculty, founding faculty, alumni, and staff share their experiences here, and, read more in Revelle Foundations, a transcript of interviews about Revelle and it's curriculum history.
UC San Diego Family Weekend, October 21 - 23
Revelle College welcomes Family and Friends, Parents and Siblings to Family Weekend 2016! Find the Schedule of Events and more, here.
From Idea to Patent Pending: Writing a Good Provisional, Nov 4
Learn the basics of provisional patent applications, participate in live provisional-drafting exercises, and arm yourself with useful tips and tools for writing and filing! Learn more and register HERE.
Date:   Friday, November 4, 2016
Time:  11:30am - Pizza and soft drinks
           12:00pm - Workshop
Place:  Room 003, Powell-Focht Bioengineering Hall
Speakers: Greg Einhorn, Attorney at Law - Greer, Burns & Crain, IP Law and Victoria Cajipe, Senior Licensing Officer - UC San Diego - OIC
This workshop is for innovators who wish to write/file their own provisional or simply learn what goes into a good one.
A VOICE Series Event Sponsored by UC San Diego Office of Innovation and Commercialization, Greer, Burns & Crain, vonLiebig Entrepreneurism Center
Revelle Faculty in the News: Brenda Bloodgood
UC San Diego has been awarded more than $2 million from President Barack Obama's Brain Initiative Program to help local neuroscientists utilize new technology to study how the brain works. "Bloodgood and colleagues in her laboratory will be undertaking a research effort to elucidate the cellular mechanisms that allow active synapses to rapidly communicate to the nucleus of nerve cells, which has been a major challenge for the field of neurobiology," according to Kim McDonald, UC San Diego's Director of Physical Science and Biological Communications. Read more here.
A Major Decision! Arts & Humanities Resource Fair
Explore the Arts & Humanities at a Resource Fair for Undeclared and Undecided Majors: History, Literature, Music, Philosophy, Theatre & Dance, Visual Arts

Date:  Thursday, October 27, 2016
Time:  11:00 am - 2:00 pm
Place:  Price Center East Ballroom
Register for a chance to win an iPad!
Sponsored by the UC San Diego Division of Arts & Humanities
Ernie Mort's 85th Birthday Celebation, November 13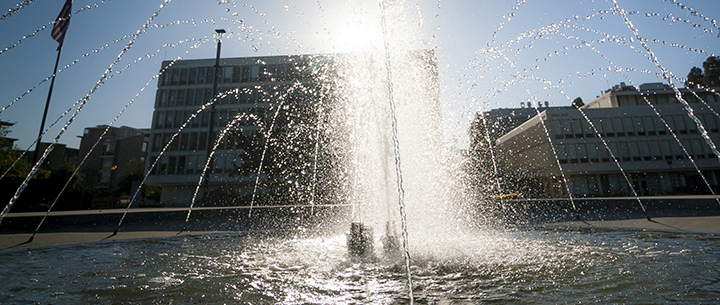 Join Revelle College alumni in celebrating Dean Emeritus Ernie Mort's 85th Birthday! Join fellow alums, Provost Emeritus Tom Bond, Provost Paul Yu, Revelle Faculty and Staff as we pat tribute to Ernie on Sunday, November 13, 2016, 11:30 am - 2:00 pm, UC San Diego Ida and Cecil Green Faculty Club. For more information, click here!