Welcome to Revelle College!
At Revelle College, we focus on you and are proud of your successes here and after graduation. Through the rigor of academic curriculum, community engagement, and collaborative experiences and activities, Revelle's general education program seeks to achieve critical thinking, confidence, engagement with big questions, and intellectual community. Revelle College welcomes you!
Purpose-Truth-Vision ~ Become a well-rounded scholar and leader by stimulating your imagination and quenching your thirst for knowledge at Revelle, the first of UC San Diego's Colleges.
Scholastic Opportunity ~ Fuel your curiosity by taking a rigorous set of courses from a variety of academic disciplines inside and outside your major. With hands-on learning experiences and study abroad opportunities, Revelle College's academic curriculum allows you to excel in any field of study. This is why so many Revelle students pursue double majors, engage in research, and graduate with university honors.
Community and Tradition ~ Make new friends in an enthusiastic and welcoming community that will help you discover your passions. Leave your mark on the historic Revelle anchor, dance the night away during Revellution – Revelle's music festival, and cheer at the annual Watermelon Drop, where the goal is to break velocity and splat records.
Current students, faculty, founding faculty, alumni, and staff share their experiences here, and, read more in Revelle Foundations, a transcript of interviews about Revelle and it's curriculum history.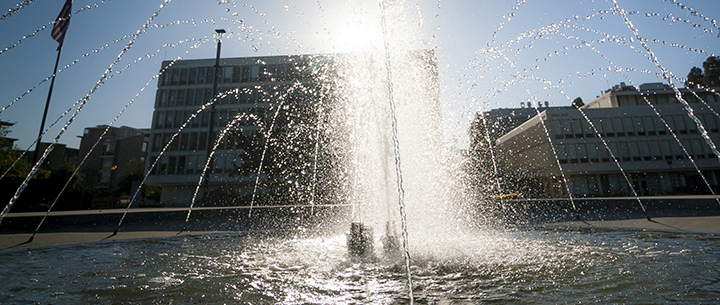 Walter H. Munk, UC San Diego and Revelle College founding father, passes at 101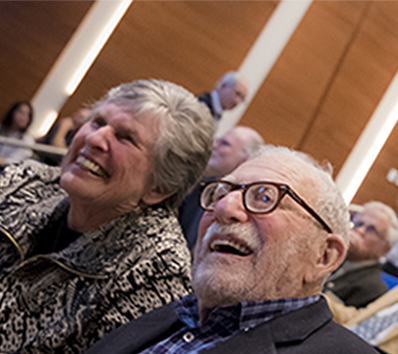 Walter H. Munk, one of the foremost oceanographers of the 20th century, who sent pulses of sound through the vast oceans—probably startling a few whales—to measure changes in water temperatures, forecast waves and seek signs of global warming, died on Friday at his seaside home in La Jolla. He was 101. His home, named Seiche, is near the university campus, where he spent his career at the Scripps Institution of Oceanography after joining its faculty in 1947.

Dr. Munk, a scientist-explorer who would expound on his discoveries with exuberance, was sometimes called the "Einstein of the oceans" for his pioneering work in the study of waves, ocean circulation, tides and irregularities in the Earth's rotation. (He was also a geophysicist.)

Dr. Munk, one of the founding fathers of UC San Diego and Revelle College, had a special place at Revelle and brought joy and laughter here often over the years. We will miss you, Dr. Munk, and we send our deepest sympathies and warm thoughts to your beautiful wife Mary and your family.


Revelle Alumni tell us about Humanities!
We asked Revelle College Alumni to share thoughts about the Revelle Humanities Writing Program. Here's what they say:
"I also loved the Humanities series for Revelle—and Richard Friedman's book "Who Wrote the Bible?" " ~ Aimee Bender '91
"In my own career I can point to the non-engineering skills as equal in value to the options it gave me to pursue both engineering and business.  A good part of this was the expanded view of the world and personal interaction that the humanities taught me.  I encourage students, especially engineering students, to ensure they study a broad range of topics.  My metaphor is "be an omnivore" to prepare you to adapt as the world changes." ~ Sam Knight '73
Finding Revelle College
Find Revelle College using this Google Map! Get driving and walking directions and view parking nearby.
Click the map to type building names into the search field for clear directions. 
UCUES - Tell Us More!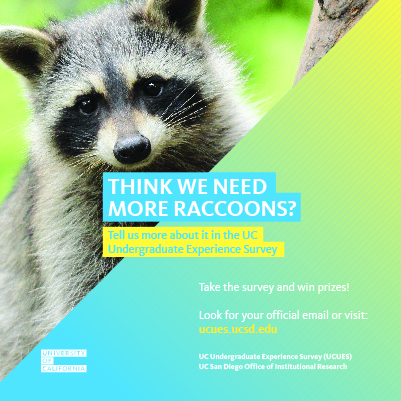 Share your voice! Tell us about life at UC San Diego and win prizes!
UC San Diego: Our Community
UC San Diego Principles of Community
UC San Diego Information on Immigration ~ Immigration Policy and FAQs Update
UC San Diego Civility Statement ~ Like all public universities, our campus is home to diverse organizations, faculty, staff, and students with a wide range of interests and points of view
Undocumented Student Services Center - UC San Diego supports DACA Students
Triton Concern Line - Support students of concern
Undergraduate Writing Center - The Writing + Critical Expression Hub supports all writers on campus—every writer, any project—and promotes writing as a tool for learning
For your convenience...
Administration Building Office Hours:  8:00 am - 12:00 noon and 1:00 - 4:30 pm, Monday - Friday except holidays
Phone: 858-534-3490
CAPS:   858-534-3755
Campus Police Non-Emergency: 858-534-4357 - Dial 911 in an emergency
Revelle Social Media