Welcome to Revelle College!
At Revelle College, we focus on you and are proud of your successes here and after graduation. You're in the right place if you like rigorous educational curriculum and opportunities, stellar faculty, engagement in college life, collaborative activities and experiences, and a diverse environment in which to live, work, and play. Current students, faculty, founding faculty, alumni, and staff share their experiences here, and, read more in Revelle Foundations, a transcript of interviews about Revelle and it's curriculum history.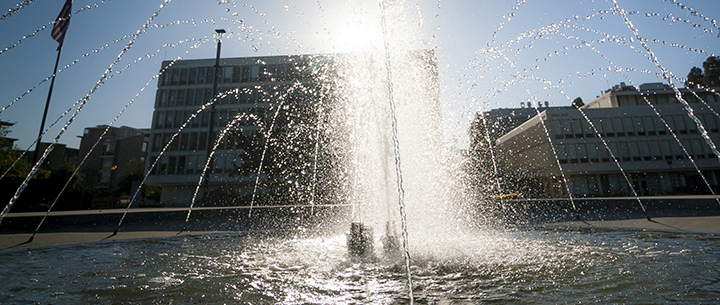 George Takai Comes to UC San Diego, April 26
Thursday, April 26, 2018 ~ 5:00 - 7:00pm ~ Price Center West Ballroom
The DeWitt Higgs Lecture is an annual lecture series featuring a public intellectual speaking on a topic related to the endowment's namesake. DeWitt Higgs was a pillar of the San Diego legal community, and a founding member of the firm Higgs, Fletcher, and Mack. He served as a UC Regent for 16 years. To honor his contributions, the topic of each Higgs Lecture is related to the field of law and society and is produced in consultation with Warren College's Law and Society minor and California Western School of Law.

George Takei's performance will address his experience in the Japanese American internment camps from World War II, his perspective on LGBT rights in today's political climate, the importance of social media activism and his life as a Star Trek icon and multimedia entertainer.
Happy Birthday, Roger & Happy Anniversary, Class of 1968!
On Friday, March 16, in conjunction with Roger Revelle's birthday celebration and Triton Fridays, Revellians were joined by King Triton and the Triton Cheerleaders on Revelle Plaza, Friday, March 16, to shape the number 50 in commemoration of the Class of 1968, the first 4-year graduating class, 50th year graduation anniversary.
UC San Diego: Our Community
UC San Diego Principles of Community
UC San Diego Information on Immigration ~ Immigration Policy and FAQs Update
UC San Diego Civility Statement ~ Like all public universities, our campus is home to diverse organizations, faculty, staff, and students with a wide range of interests and points of view
Undocumented Student Services Center - UC San Diego supports DACA Students
Triton Concern Line - Support students of concern
Undergraduate Writing Center - The Writing + Critical Expression Hub supports all writers on campus—every writer, any project—and promotes writing as a tool for learning
For your convenience...
Administration Building Office Hours:  8:00 am - 12:00 noon and 1:00 - 4:30 pm, Monday - Friday except holidays
Phone: 858-534-3490
CAPS:   858-534-3755
Campus Police Non-Emergency: 858-534-4357 - Dial 911 in an emergency
Revelle Social Media