Faculty Fellows
Revelle College Faculty Fellows
Professor Emeritus, Department of Economics

Dr. Attiyeh received his Ph.D. in Economics from Yale University.

F. Thomas Bond

Revelle College Provost Emeritus (1983-2003)

Professor Emeritus, Department of Chemistry

Dr. Bond, received a B.S. degree in chemistry from the Massachusetts Institute of Technology in 1958 and a Ph.D. in organic chemistry from Berkeley in 1962. He served on the faculty at Oregon State University for five years before moving to San Diego.

Dr. Bond was selected as acting provost of Revelle College in 1983, subsequently serving as provost for 20 years. He was named to receive the Revelle College Excellence in Teaching Award in 1971 and 1973 and received the UCSD Excellence in Teaching Award from the Chancellor's Associates in 1979. In presenting the award, the Associates cited Bond's "extraordinary effort outside the classroom that includes careful preparation, good organization, reflection on aims and goals, fairness in grading, and a genuine concern for the well-being of his students." 

Professor Emeritus, Department of History

Distinguished Professor, Literatures in English

Director, Revelle College Humanities Writing Program

"In academic life one does many things at the same time, and one research or teaching interest may develop into many others. I have been fortunate to have found an audience for a great variety of work, little of which I ever predicted I would do. One thing led to another. I plan to keep on in this way, in the hope that what I write will continue to be read."

Professor Emeritus, Division of Biological Sciences

Dr. French's research interests focus at the intersection between the study of how a nervous system is assembled during embryonic development and how activity in the nervous system allows an animal to produce behavior appropriate to its circumstances. She studies these questions in an annelid worm--the medicinal leech, Hirudo medicinalis--because it has a relatively simple nervous system, yet it produces complex behaviors. In addition, leech embryos are quite robust, allowing us to do a variety of experiments.

Professor of Chemistry and Biochemistry

Dr. Ghosh received his Ph.D. at Albert Einstein University (1991) in Biochemistry. He is interested in the interdisciplinary area of biophysics, macromolecular structure, and cellular biochemistry.

His research focuses primarily on the detailed mechanisms of signaling pathways that lead to the regulation of gene expression by nuclear factor °B(NF-°B). His team initiated a second project that aims to understand mRNA processing and transport. The foundation of his research rests upon high resolution x-ray structures of proteins and protein complexes. Hypotheses derived from these three dimensional structures are tested through biochemical and biological experiments to provide greater functional understanding of these important regulatory processes.

Dr. Ghosh served in a governance capacity on the Revelle College Faculty Executive Committee for several years and is a Faculty Mentor in the Revelle Mentorship Program.

Professor Emeritus, Division of Biological Sciences

Cell and Developmental Biology

Dr. Green, came to the campus in 1963. Academically, he considers his investigation into the process of cancer causation, leading to the discovery of polyoma and SV40 viral chromatin in 1969, his most important contribution to molecular biology. But looking back on his career, he considers his efforts to empower students in achieving their dreams among his most important and deeply satisfying contribution to the university.

Dr. Green happily spends hours mentoring first-generation students from low-income families as part of the Emeriti Mentor Program that he created in 2006. The program has about 50 retired UC San Diego professors helping nearly 100 freshmen and sophomores, providing career guidance and an understanding ear.

Dr. Green is a mentor to several current Revelle students in the Revelle Mentorship Program.

Professor of Psychology

Dr. Harris received her Ph.D. in Psychology from the University of California San Diego in 1998. Her primary research interest is in human emotion, with a focus on social emotions in interpersonal contexts (jealousy, envy, embarrassment, shame, and humor) and on the complex relationship between emotion and the cognitive process.

Dr. Harris has served in a governance capacity on the Revelle College Faculty Executive Committee and as Chair of the Faculty for nearly 10 years. She is a mentor in the Revelle College Mentorship Program.

Distinguished Teaching Professor of NanoEngineering and Adjunct Professor, Mechanical and Aerospace Engineering

Dr. Lubarda's primary research interest is computational and theoretical analysis of solids, specifically solid mechanics.

He received his mechanical Dipl.-Ing. degree from the University of Montenegro in 1975, and his M.S. and Ph.D. degrees from Stanford University in 1977 and 1979. He was an Assistant and Associate Professor at the University of Montenegro from 1980-1989, a Fulbright Fellow and a Visiting Associate Professor at Brown University from 1989-1991, and the Arizona State University from 1992-1997. Since 1998 he is an Adjunct Professor of Applied Mechanics in the Department of Mechanical and Aerospace Engineering at UC San Diego, and since 2013 a Distinguished Teaching Professor in its Department of NanoEngineering. He is also a Research Affiliate of CMRR.

Professor Lubarda has done research work in the fields of elasticity, plasticity, viscoelasticity, dislocation theory, damage mechanics, nano and biomechanics. He is the author of numerous journal and conference publications, and four books: Strength of Materials (University of Montenegro Press, 1985), Elastoplasticity Theory (CRC Press, 2002), Mechanics of Solids and Materials (Cambridge University Press, 2006), and Topics in Solid Mechanics: Elasticity, Plasticity, Damage, Nano and Biomechanics (Obod Press, 2013). He serves on the Editorial boards of the journals Theoretical and Applied Mechanics, Mathematics and Mechanics of Solids, and Acta Mechanica. Professor Lubarda is the recipient of the Barbara and Paul Saltman Distinguished Teaching Award, multiple Teacher of the Year Awards in the MAE Department, and three Tau Beta Pi Outstanding Teacher of the Year Awards. He is a Fellow of Revelle College, and a member of the Montenegrin Academy of Sciences and Arts, the Montenegrin Academy of Engineering, and the European Academy of Sciences and Arts.

Professor Emeritus, Institute of Geophysics and Planetary Physics, Scripps Institute of Oceanography

Dr. Munk is a professor of geophysics in the Cecil H. and Ida M. Green Institute of Geophysics and Planetary Physics at Scripps Institution of Oceanography at UC San Diego. His research includes physical oceanography and geophysics leading to the understanding of ocean currents and circulation, tides, wave propagation in solid and fluid bodies, and the rotation of the Earth. He pioneered the use of high-speed computers for analyzing geophysical data.

He studied physics at Columbia University. He attended the California Institute of Technology and received a bachelor's degree in physics and a master's degree in geophysics. He attended Scripps Institution of Oceanography and received a Ph.D. in oceanography from the University of California.

Distinguished Professor of Chemistry and Biochemistry

For fifty years, Dr. Perrin's name has been synonymous with organic chemistry at UC San Diego. In addition to his teaching excellence at both undergraduate and graduate levels, Dr. Perrin's passion for research makes him one of the most beloved professors on campus. He has inspired countless alumni in careers from academia to industry, and continues to teach, mentor, encourage and challenge students today. 

Dr. Perrin received his Ph.D. in Chemistry at Harvard in 1963.

Dr. Perrin's research in physical-organic chemistry is concerned with molecular structure, mechanisms of organic reactions, and effects of structure on reactivity. Areas of current activity include NMR studies of hydrogen-bond symmetry, of isotope effects, of stereochemical effects on reactivity, of the anomeric effect, and of steric hindrance.

Dr. Perrin has served Revelle College as a representative of the Academic Senate, as part of its govern body, and is a mentor in the Revelle Mentorship Program.

Associate Vice Chancellor for Academic Affairs/Dean of Undergraduate Education

Dr. Sawrey received her Ph.D. Ph.D. jointly from University of California San Diego and San Diego State University. Her primary research is focused on (1) how to promote meaningful learning in college science teaching, i.e., how to assist students to store more information in a memorable, readily usable fashion, and (2) how to facilitate the development of effective problem solving skills. Specifically, we investigate the role interactive, computer-based multimedia packages can play in learning and how effective they are as tools to encourage the understanding of complex scientific processes and concepts. We study the impact of a systematic, computer-based representation of a scientific topic on a student's learning and recall of that topic.

Professor of History and Theory, Department of Theatre

Dr. Smarr received her doctorate in Comparative Literature with a special focus on the Renaissance. After a year at Harvard as a Mellon Faculty Fellow, she taught for twenty years in the Comparative Literature and Italian Programs at the University of Illinois in Urbana-Champaign before moving to UCSD.

Her publications include: Italian Renaissance Tales (winner of the American Assoc. of Italian Studies Best Translation Award), Boccaccio and Fiammetta: The Narrator as Lover, Boccaccio's Eclogues, and Joining the Conversation: Renaissance Dialogues by Women, along with dozens of articles on Italian writers of the 14th-17th centuries, relations between Renaissance writing and the Latin classics, and French and Italian women's writing in the 16th century. Most recently, she has published Louise-Geneviève Gillot de Sainctonge: Dramatizing Dido, Circe, and Griselda (2010) on the first woman to write libretti for the Paris opera as well as author of entertainments for the royal court and other plays. She has edited or coedited volumes of essays on Historical Criticism and the Challenge of Theory and Italian Women and the City, and has served on the editorial boards of the journals Italian Culture, Italica and California Italian Studies.

She currently teaches seminars on Italian comedy, madness in Renaissance culture and drama, and women in European theatre before 1700. She is also part of the intedepartmental Italian Studies Program.

Dr. Smarr teaches for the Revelle College Humanities Program, and she has served in a governance capacity on the Revelle College Faculty Executive Committee and is a mentor in the Revelle Mentorship Program.

Jane Stevens

Professor of Music and Integrative Studies

Dr. Stevens earned her Ph.D., History of Music, at Yale University. She teaches music history; history of music theory, aesthetics, and criticism; humanities.

Before coming to UC San Diego, Stevens held positions at the University of Washington and Yale University.

Important research interests include music of the 18th century, the history of the concerto, and 18th- and 19th-century musical thought; current work centers on completion of a book on the keyboard concertos of Bach's sons, together with further studies relating to the perceived nature of musical content in the 18th and 19th centuries.

Professor of Philosophy, Department of Philosophy

Dr. Watkins has been with the UC San Diego Philosophy Department at UCSD since 2001 (after receiving his Ph.D. from Notre Dame in 1994 and then teaching at Virginia Tech and at Yale). His primary area of research is Kant (pre-Critical period, M&E, philosophy of science, and practical philosophy). He also has significant interests in early modern philosophy (Leibniz, Newton, and Hume) and German Idealism (Reinhold, Fichte, Schelling, and Hegel) as well as in the history of philosophy of science.

Dr. Watkins teachs in the Revelle College Humanities Program, and has served as a member of the Faculty Executive Committee of the college for several years.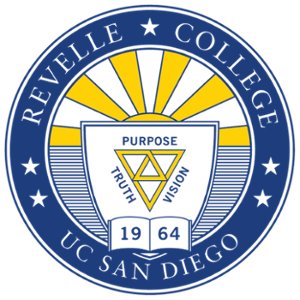 Faculty