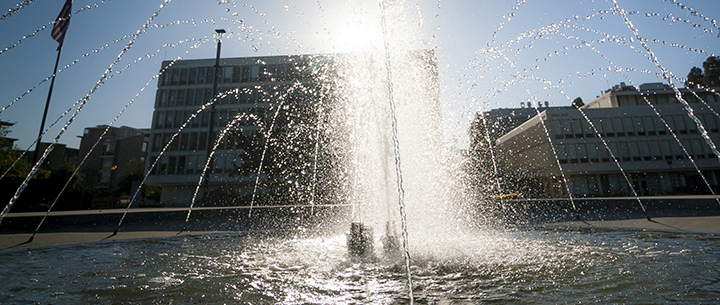 Discussion Leaders: Undergraduate Instructional Apprentice (UGIA)
REV 195 UGIA (for REV 1 or REV 2)
Apply to be a Revelle College Discussion Leader
Gain teaching experience and build relationships with faculty, staff, TAs and peers by becoming a Discussion Leader for Revelle College's First Year or Transfer Year Experience course. Paid training in Spring QTR (CCR approved)! Applications go live December 4, 2017 and will stay open until Friday, January 26, 2018, 12 noon. 
For more information, visit the First Year Experience Program website http://thecolleges.ucsd.edu/fye/discussion-leaders/index.html.
Attend an info session – Thursday, December 7, 2017 @ 12 noon at the Student Services Center Room 400 OR Wednesday, January 17, 2018 @ 12 noon at the Student Services Center Room 450
THERE WILL BE COOKIES!
Must be a Revelle College student in good academic standing and have completed 90 UC San Diego units by the beginning of Fall 2017
Must have completed the first three quarters of Revelle College's Humanities Writing Program or equivalent, by the beginning of Fall 2017
Minimum overall GPA of 3.0
Apply to be a Revelle College Discussion Leader
Gain valuable teaching experience, under the direction of experienced lecturers, by leading discussion sections for a First Year Experience course.
UGIAs only grading option is Pass/Not Pass
Students cannot be a UGIA for the same course more than once
Students cannot be a UGIA for more than one course in a quarter
Attend a six-week training in spring quarter
Throughout the quarter, UGIAs meet with the graduate TA on a regular basis (e.g., weekly) to ensure ongoing communication regarding progress of students and course
Attend all weekly class lectures lead by the faculty instructor in fall quarter and review assignments
Attend weekly meetings with a graduate teaching assistant to prepare for sections
Prepare lesson plans and lead weekly discussion sections. UGIA is expected to have mastery of course material to provide quality services to students during discussion sections and office hours
Hold office hours - minimum of one hour per week
Assist with course preparation as needed
Assist with grading
A 195 course can only be taken for credit and not for pay. Students can only participate as a UGIA for REV 1 or REV 2 one time (2 units). Students' performance will be evaluated at the end of the quarter on a P/NP basis.
UGIAs will be trained for their responsibilities during the spring quarter prior to the quarter in which they teach the course. UGIAs are mentored and supervised by the instructor and the graduate TA assigned to the course. UGIAs must meet with the instructor and graduate TA before the beginning of instruction to establish organizational guidelines for the quarter. After the initial meeting, regular weekly meetings with the graduate TA are essential. Course material (syllabus, readings, etc.) will be available prior to the beginning of instruction.